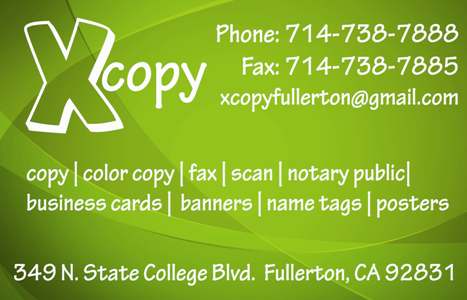 Superior Quality, Excellent Service, Lower Prices
We believe that good things come in small packages. 
Xcopy doesn't have the 'large chain' mentality that results in customers feeling disconnected and employees treating each situation without professional concern.
We take pride in our ability to put our customers' needs ahead of the corporate bottom line.
We have competitive prices:
Our prices can't be beat! Your project will be completed professionally and efficiently at a lower cost than our big-name competitors—every time.
We have outstanding staff:
Our customer service is a cut above the rest! We train our staff to respect our customers and meet all of their business and personal needs. When you walk into our store, you will receive personalized attention.
Our employees are friendly, dependable, and will make sure your project is done right and on time.
Feel free to contact our Customer Service Department if you have any questions or concerns at any time